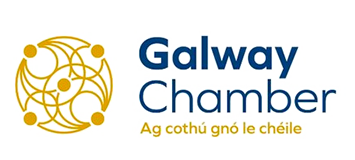 MJ Conroy are delighted to once again sponsor the Galway Chamber of Commerce International Women's Day brunch event on 8 March in the Galmont Hotel Galway. @GalwayChamber #IWD2022
The theme for International Women's Day 2022 is #BREAKTHEBIAS. The aim is to open a conversation about what each of us can do to challenge the status quo to ensure gender-balance across all aspects of society, from government to the media, boardrooms to the sports field.
Panelists:
Mary Ann Fleming
Mary Ann is President of Penn Engineering EMEA and sits on the executive leadership team of Penn Engineering Global.
Fionnuala Corbett
Fionnuala Corbett is an IMRO award-winning broadcast journalist, currently Head of News and Current Affairs at iRadio and co-presenter of iRadio in the Afternoon.
Cáit Noone
Cáit Noone is the Vice President for International Engagement and Head of Galway International Hotel School.
The event will be moderated by Chamber Council Member
Eveanna Ryan, Group Sales & Marketing Manager at Connacht Hospitality Group