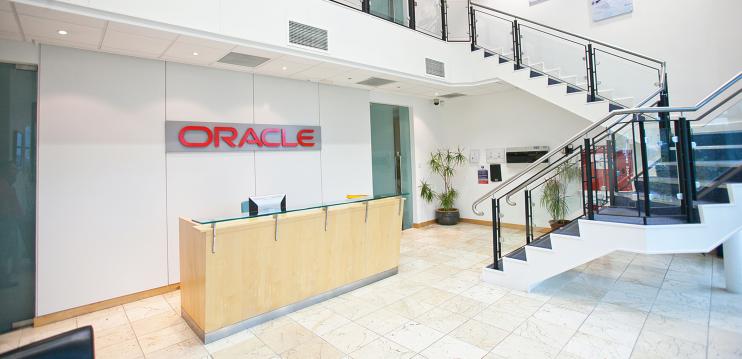 This property is located in the IDA Business Park in Dangan, located on the north-western periphery of Galway City Centre, approximately 2.2 km from the city centre.  The two-storey office block consists of three identical wings, emanating from a central core area and reception. 
The project involved the fit-out to a very high standard and provides a mixture of open plan and cellular office accommodation. 
MJ Conroy acted as main contractor, project supervisor construction stage and site owner on a design and build basis of a shell building. Subsequently, the firm was awarded the fit-out contract of the offices for the tenant, Oracle EMEA, which involved open plan and closed offices, reception area, comms room, raised access flooring, air conditioning and back-up generator installation. 
The fit-out was undertaken in two stages:
1. The ground floor area.
2. The second stage saw the fit out of the entire first floor area.
Client:
Oracle EMEA, IDA Business Park Dangan, Galway
Architect:
Gensler (London), Healey & Baker (London), Lisney (Dublin)